Looking after and cleaning Magic Filters

Magic Filters are manufactured to high optical quality by one of the world's leading filter companies. The internal filters are made out of polyester, which is much more durable than gelatin, the more traditional material used for gel filters. The external filters are made out of acryllic.

Magic Filters can be cleaned with a soft cloth and even washed in water. Like any optical quality product avoid handling the optical surfaces and we strongly recommend the three-filter pack for traveling photographers, in case you damage or loose a filter in the field.

Our external mounting Auto-Magic filters are supplied with an anti-static, lint free cloth for cleaning.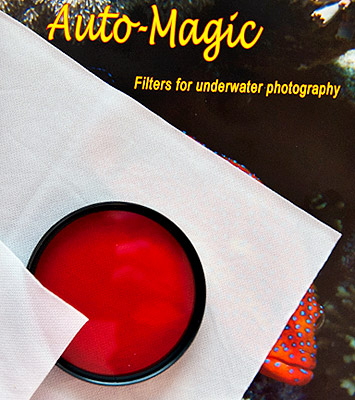 Our internal mouting Magic Filters cannot be cleaned with solvents or alcohol, which removes the filter dyes from the optical surface of the filter. Thanks to William Heaton for sending us this picture of what happens when he cleaned one of his filters with alcohol!