Adaptors for external mounting Auto-Magic filters


One of the most common questions we get asked about the External Mounting Magic filters is how to fit them to housings that do not have screw threads on the front.The answer is get an adaptor.

Many housings do have screw threads, but many do not. These include many popular Canon housings, Fujifilm housings, Panasonic housings and Sony housings. Fortunately there is an easy solution for many of these cameras - to purchase a M67 (67mm) mount adaptor. These are made by many companies (see below) and will also allow you to expand your underwater camera with other accessories, such as macro and wide angle lenses.

Simply buy the AMS-67 Auto Magic filter and one of these adaptors and simply screw the filter onto the adaptor. We do not sell the adaptors ourselves, follow the links, but most are simple to order direct or from your underwater photography retailer.


---
INON



Our friends at Inon in Japan are rapidly expanding their M67 lens adaptor base range (as of late 2011). These adaptors are for their 67mm threaded lenses the wide angle UWL-100 Achromat (type 1 and 2) and their UCL-165 and UCL-330 close-up lenses. But they will take other 67mm threaded lenses and filters, including the AMS-67 - Auto Magic filter.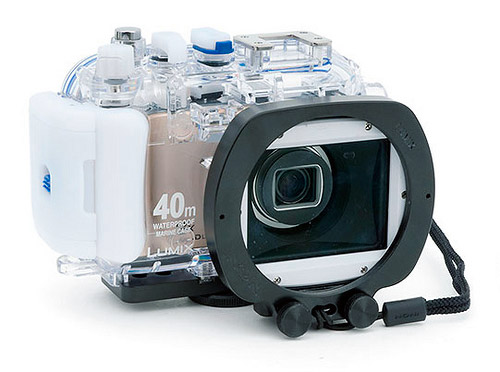 Inon are currently focusing their Inon M67 adaptors to some Panasonic (e.g. above) and Fujifilm (e.g. below) housings, but their own website already lists products for other brands of housing (link below).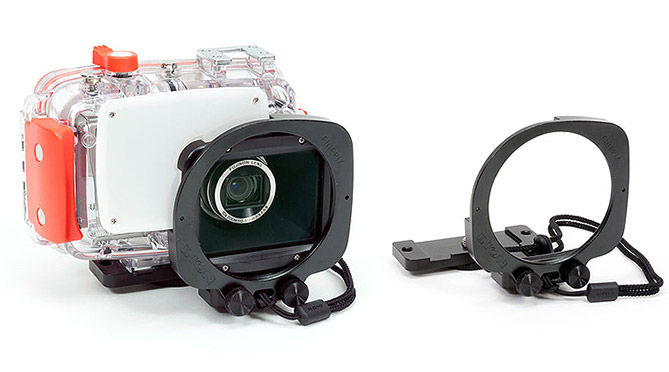 This page on the Inon website has a list of cameras supported by the Inon mounts (the M67 mount is highlighted in pink). Note the camera names are the Japanese names, which are sometimes different. Almost all underwater camera shops stock Inon products so these adaptors should be easy to find.


---
Fantasea



Israeli company Fantasea make good value Fantasea Eyedaptor 67mm adaptors for both their own housings and a range of manufacturer housings, such as those from Canon (e.g. G7, G9, G10, G11, G12, S90, S95 and S100), Fuji (e.g. F80, F100, F200) and Sony (many!). These are inexpensive and simple to fit.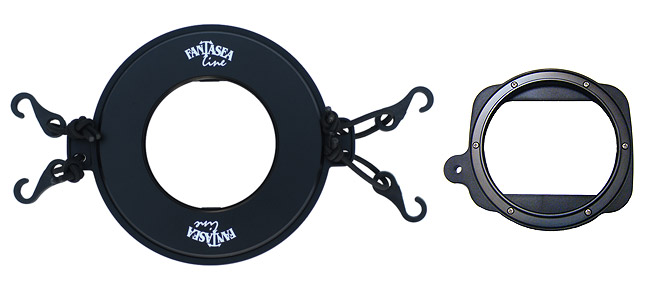 Their products all have detailed online instruction manuals to help you understand how they will work with your system.


---



Epoque



Another versitile solution comes from Japan in the form of the Epoque ELH-MF Multi-Lens Adapter, which is compatible with many Canon, Sony, Nikon, Panasonic, HP and other housings.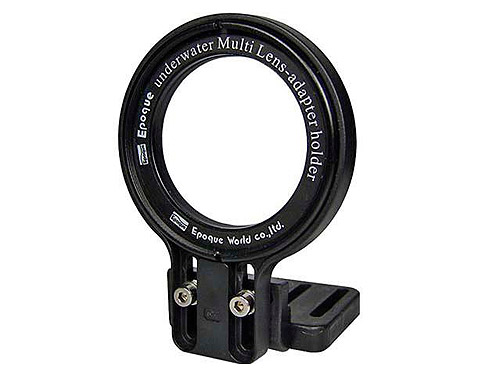 Like other adaptors here, this mount can be used to take a range of 67mm accessory lenses, allowing you to expand your underwater photography system.


---



Glow Dive



My friend Carlos Villoch's Spanish
company
Glow Dive make a series of Glow Dive M67 (in Spanish) Adaptors for Canon housings for mounting a range of accesory lenses. The website currently shows adaptors for the S90 and S95 housings. But Carlos has posted on Facebook a new adaptor for G-series housings (below right), not on their website yet.



Glowdive also now have an adaptor for the Canon housing for the S100.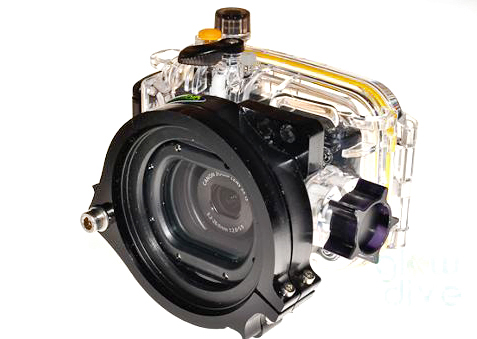 I have linked to the Spanish language page above because it is likely to be more up to date than the English language one here.


---
Saga Dive



The Barcelona based company Saga, who make a variety of interesting accessories for underwater photography, make a variety of 67mm flip filter holders. The make singles, doubles and even the triple one shown below mounted on the FIX housing for the Canon S100.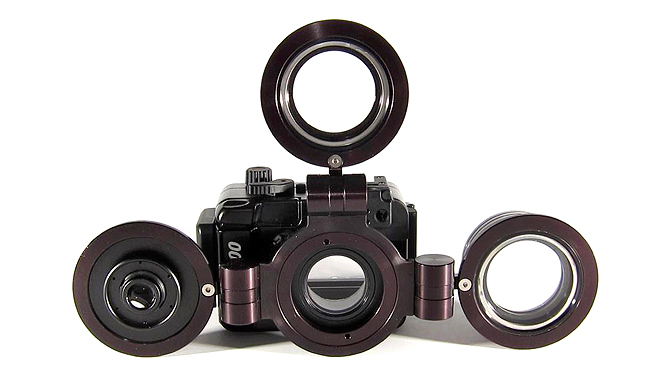 ---
iDivesite/iTorch



New adaptors are coming out all the time. Below is one from iDivesite that was shown at DEMA 2011 (November) for Canon G series housings. I can't find a better link for this product at the moment, than the Wetpixel DEMA coverage (apologies for the dodgy photo of me on that page too).



---



Please Note


The 67mm thread is fast becoming an industry standard for underwater accessory lenses. And there is no possible way I can keep this page up to date. But as far as possible, I have provided links below to the manufacturer's own websites where you will be able to see the latest adaptors that are available. So don't forget, order the AMS-67 and then buy an adaptor and you are set.


[Why do I need a filter?]
[More info on Auto-Magic filters] [Buy Auto-Magic filters]

[About Magic] [Magic Galleries] [FAQ] [Tips & Techniques] [Contact/Dealers]
[Auto-Magic filter] [original Magic filter] [Greenwater Magic filter]
[Instructional DVD]
[Online Store]